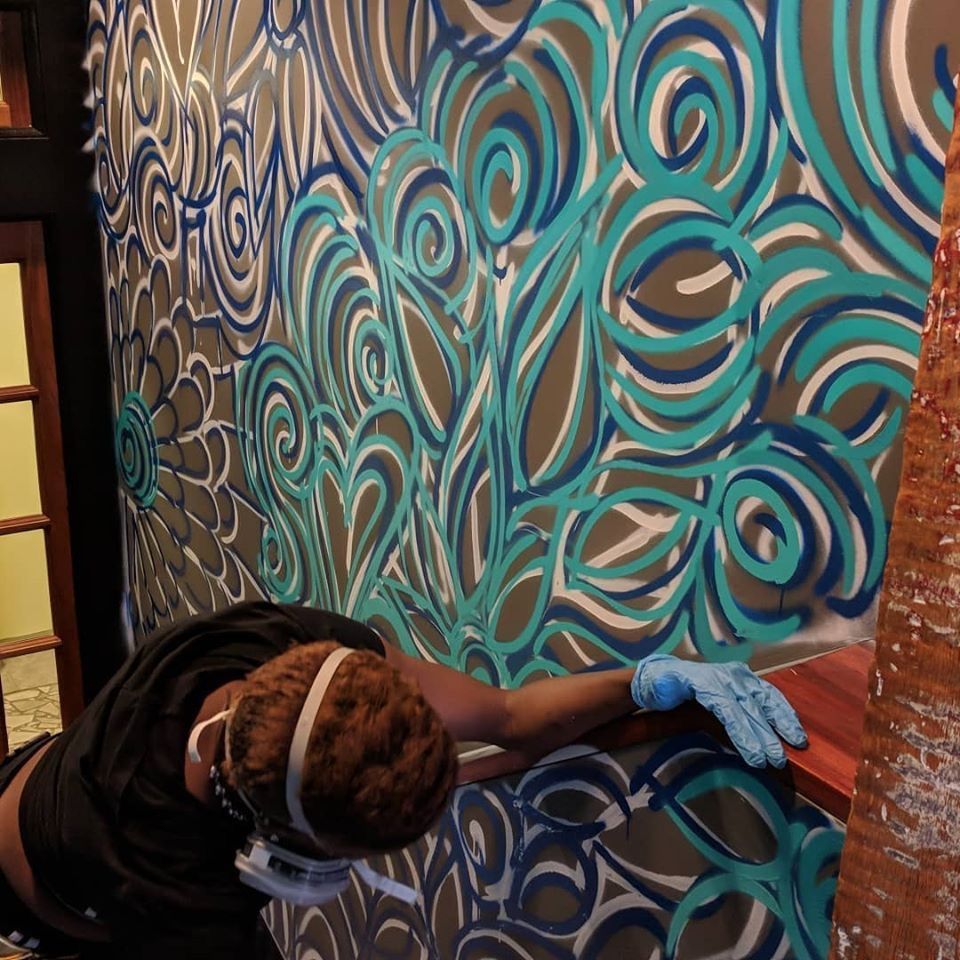 MURALS USED FOR VIDEOS COMMERCIALS ADVERTISEMENT AND MORE
I have a unique abstract style about myself that will blow you away i create from my heart and always try to amaze the businesses families and friends i create for reach out and allow  to transform your wall gate or ceiling today 
Sample videos and photos of past work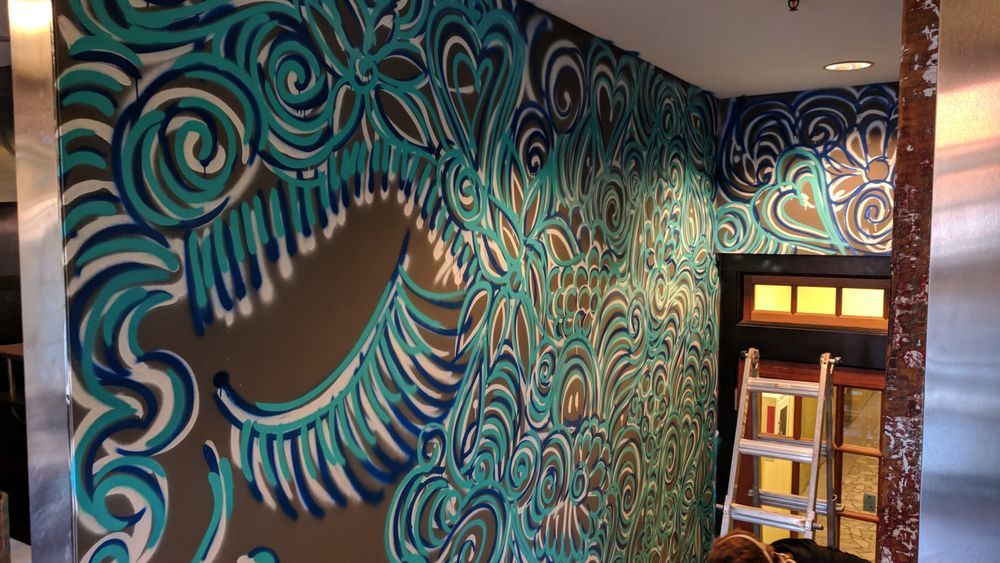 I believe  To get people moving fast forward and with purpose, you must infuse your enviornment with emotion. Confidence, fear, anger, amazement, joy, indignation, love, disgust, envy, or dozens of other emotions can energize the world around you Choose serenity choose pleasure choose euphoria choose creativity think outside of the box choose you choose COLOR .... 
 Every single installation and painting is one of a kind. Each painting speaks a thousands words art captured in time to reflect a memory a moment an event a familys existence a song a child's birth a death growth rise fall and a number of emotional elements and situations .They shine through the colors  image , it creates positive or negative energy you choose your emotions wisely .....
As a artist ive been in the business of making people happy covering up the past and clearing a way for a brighter more floral and abstract future one business family and friend at a time .